Dog lovers everywhere are trying to come up with the best ways to track their dogs in the event that they possibly get out from the fenced yard, out of the house, or any other unexpected reasons they get lost.  I personally did a lot of research on the best dog tracking systems out there and which one is the best.
While you can microchip your pet, that may not be the best option since that only works if someone that found your pet brings them to a vet clinic or animal shelter that can scan the chip and locate their human using the information you provide.
We know that life can happen, things can happen at any given time and we've all seen those "Lost Dog" posters when we're driving or walking around.  Nothing beats us up more than knowing that our dog is out there lost and helpless when we can't be there to protect them.
Many dog owners have looked into the best way to keep our pets healthy with a good diet, good sleep, etc., but what about tracking them if they get away?  It's difficult to imagine your dog ever getting loose from a yard, or escaping the house, but many dogs want to run free and explore, so they find ways they can get out of a fenced yard just for that reason.  Those chips that your vet inserted under the skin only work if they find their way to a place that scan it and track you down.
The Best Systems Have GPS.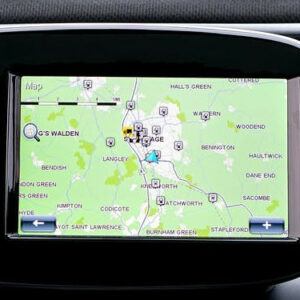 Imagine when you lose your phone, regardless of whether you have apple, or android.  When your phone gets detached from you, you track your phone on the GPS that's provided either from your cell phone provider, or through Apple's software or Google's.  Our phones have a lot of information in them, and while we have security on our devices to protect them in the wrong hands, your dog doesn't have a finger print scanner or password protection.
If a human comes up to your friendly dog and offers them a treat, will your dog know to stay away unless that person calls them by name, or you've trained them to only come to humans that you physically have to okay?  Most dog owners don't know how to do this training, so when they get away from you, if you have the GPS tracking systems on your dogs collar, it's easy to find your furry friend without having to hang posters all over town, and honestly, hoping for the best.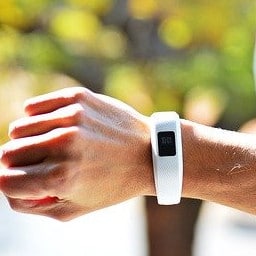 Some Systems Even Track Health.
The best systems out there have health tracking for your dog.  Some dog owners may frown on this and wonder why they need to track their dogs health, but for me personally, I take health very seriously.  I not only want to be healthy myself, but I also want my dogs to be healthy as well.  I like to make sure they eat food that's good for them, they get the exercise they need to be healthy and active, and they get the love and attention they need to feel good every day.
I decided that I wanted to know more about my dogs health and decided to buy a tracking system that also tracks my dogs health.  I want to be sure that my pet is as healthy as I am, not only because I care about them, but I also want them to live long, healthy lives.
How Can You Choose The Right One For You?
So now you're thinking, okay, I want to help my dog out as much as possible, so what system is right for me?  There are a lot of tracking systems out there that can be budget friendly, and others that are not so much.  The chip under the skin is one of the least expensive options, but again, it's not a tracker.  It only keeps your personal information attached to it so that if your pet winds up at an animal control center or a vet clinic, then they can scan the microchip, see your name and phone number and call you to let you know they have your pet.
Other systems can be very expensive and all they do is track up to so many yards/feet so that if your dog is ever grabbed up by someone that desperately wants your breed of dog, especially the very expensive breeds, then if they drive farther than so many yards, you can't track them anymore.  I can't imagine a day of not being around my Atlas and having her lost and I'm not able to track her and find her to bring her home.  Once you have that family dog that means so much to the family, they become a part of your family and being without them is heart wrenching.
Now that I've explained why I personally like tracking systems, I did my research to find the best one out there.  I don't have to worry about being within so many feet or yards of my dog, it would track her across the US with no issues.  While this is the primary reason I decided on this system, it also tracks her health which is important to me.  I take her for walks with me, I make sure she gets her play time, I take her for jogs, etc.  I also like to make sure she gets the sleep she needs, the food she needs for her health, and I monitor anything out of the ordinary that she does that could mean she's having a tough time, and I have to contact my vet.
A lot of people have dogs that are like family to them, don't you want to protect them the same as you do the rest of the family? We take care of ourselves, our kids, our loved ones, and to me, Atlas is a love to me and I want to be sure she's always safe and healthy.

It took me a long time, and now I get to share with the world the best system that I found that helps me keep track of everything Atlas without costing an arm and a leg.  I found FitBark, and the system is great.  I can link her health with mine through Google Health, keep track of her sleep, her eating habits, even her scratching habits and know that she's doing okay.  The software will link with any Apple, Google or Fitbit and others to track our health together.  It shows the human fitness along with your pets fitness.
I have to say, I am very impressed with the software that FitBark created and the care they've put into creating one of the best dog tracking systems out there.  Leave in the comments below what works for you and your pets.
Please follow and like us: