Halloween is right around the corner, and it's now time to start looking for pet Halloween costumes.  If you plan on Trick-Or-Treating outside, it's a perfect way to take your dog.   A long walk with the kids getting candy is perfect!
Not only will your dog be happy to be walking around the neighborhood with you, it's good exercise for them, but if you have a naturally protective dog, then they can be there for the kids in the dark.
Starting Small?
If you've yet to take your dog out for Halloween, then you might be inclined to start small with their costume.  Maybe you want a hat or just some wings to put on them.  If your dog doesn't like clothing in general, starting small might be the way to go.
My male dog hates clothing, so I wouldn't put him in anything that covers his entire body.  I would most likely put him in something simple like a hat. I found some cute hats on Bitch New York that I think are perfect like the Uncle Sam Dog Hat for only $26-$28.
Wings Maybe?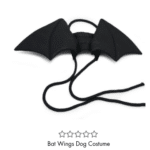 If your dog doesn't like hats, maybe they'll like the wings instead?  There are some cute bat wings available that aren't too expensive, $21 – $27.  The wings would feel similar to a harness around their chest, so if your dog wears a harness, then the wings are perfect!
Any dog would look cute with these on their backs, walking door to door with you and the kids!
If you have a female dog that doesn't like full on costumes. they even have unicorn horns that you can get separately.  Don't leave her at home just because she hates those princess dresses!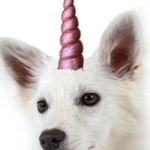 Princess Costumes for the Ladies!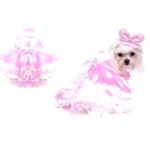 Loads of princess costumes are available for your pets Halloween costumes!  Too cute to not buy one of these for your dog to walk up and down the neighborhood with you!  I mean, I wouldn't just wait for Halloween to put this cute dress on my female dogs!
I know Buttons would just love any of the styles I found on this site, she'd probably prance around all day in any of these dresses.  One of my favorites, the Barktoria's Secret Dog Costume – only $31.
Pirates, Bees and Dinosaur's – Oh My.
Have a male dog that will hate you forever if you dare put him in a princess dress?  Well, there's pirates, sailors, dinosaurs and many others for the male dog in your life.  He'll be happy to be with the family out and about that night, so don't leave him at home alone on such a scary night.
There are a lot to choose from that are geared towards your males dogs for pets Halloween costumes – so click this link here and save 15% today on any costume you buy!
I personally like the hero characters for my male dog, if he can stand to be in one long enough.  He tends to get a little cranky with me when I dress him up – click here on that article – but my females?  They love being dressed up.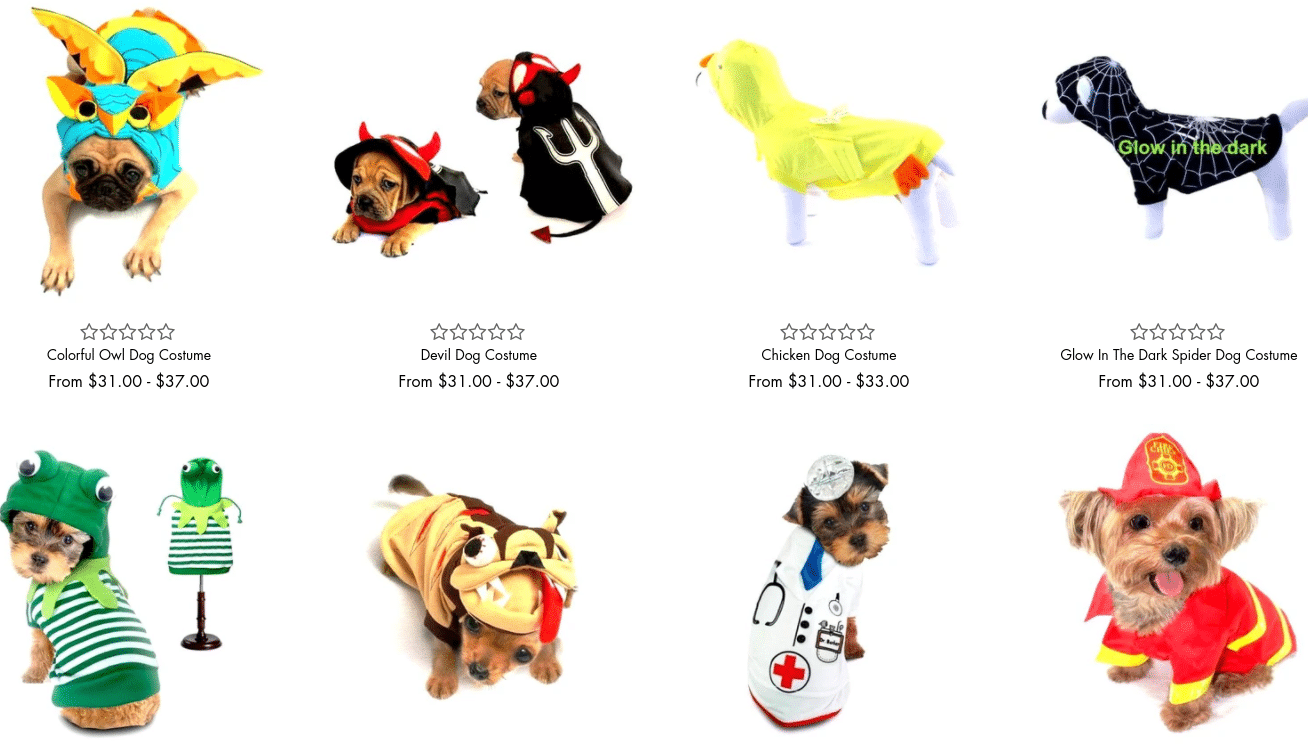 And Many More Pet Halloween Costumes….
Maybe I didn't list one that you would be interested in, but there are 144 costumes on Bitch New York to choose from.  And this is just one site.  So many pet stores sell costumes for dogs; They want you to take your dog Trick-Or-Treating with the family.
Just imagine, the entire family dressed as dinosaurs and your dog is in one as well.  That would be too cute!
Since I'm writing about this in 2020, we don't know what will happen this year with COVID-19, but I have hopes that Halloween will still be celebrated this year.  Regardless of whether businesses are still closed and social distancing, I imagine I will still take my kids around to our other families houses so they can still participate in Halloween.
Since I have two young kids still, I would hate for them to not be able to celebrate this year, so I'll find any way they can still enjoy this holiday.
I'll also be that dog Mom that will dress the dogs up even if it's just a walk down the street and no door to door stopping.  My dogs will look adorable walking down the street in their costumes.
Buttons will have to be a princess this year since the Barktoria is too cute.  She was a dinosaur last year – as you can see.
What are your plans this Halloween with your furry family members?
Please follow and like us: