Not long ago, my two dogs had a couple of incidents that are requiring some attention. Attention, meaning, training with the right tools. I'm not sure if you're new here, but I have Atlas, Muse, Buttons and Harry. Atlas and Muse are both Pocket Bullies. Stemming from the American Bully lines. Buttons and Harry are very small Chihuahua's. Not your typical little fat Chihuahua's. No, these two are pretty small.
But this isn't about Buttons or Harry. This is about Atlas and Muse. Both of them need some strenuous training. Atlas has been trained already, but she needs a refresher apparently. Muse, she needs training period. She only knows sit, and I expect all my dogs to know the basic commands. Sit, Stay, Come, Down, Speak, Heel, Leave It.
However, in order to train a dog, you need to make sure you have the right training tools first.
Training with the Right Tools. What do you Need First?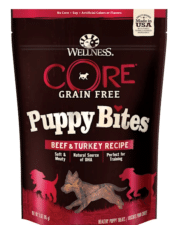 First off, you need treats. You can't train a dog without some sort of reward system. Dogs don't like to do things just because. Well, they will after they're trained. But in order to start this, you need to have an incentive for them to do what you're asking them to do.
Dogs are an instant gratification kind of animal. Most animals are actually. But dogs, they'll almost do anything for food. Unless you have a dog that hates all treats and snubs their nose up. You've got to find something else they love when this happens. Sorry!
As far as Muse and Atlas go, they love treats. And I'm not referring to big treats. You need to have something small and bite size in order for them to quickly eat it, and get back to training. Training should be consistent, and concise. I don't usually spend more than 10 minutes each session in training. This tends to make them want to venture off and get distracted. So, keep your sessions short and have treats on hand.
Second Training Tool you Need – A way to keep them in Check.
Big dogs can be harder to train if you don't have a way to keep them with you. You need to be able to control what the dog does, especially in certain circumstances. What I mean by this is, if you're trying to leash train and your dog keeps pulling you around, how are you going to train them not to do that? By letting them drag you around? Oh wait, maybe you think yelling at them is a good idea? No.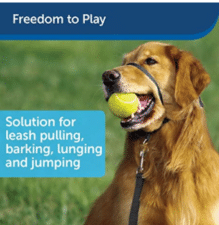 Yelling at the dog after the fact, does nothing to train that dog. Dogs think in terms of right now. They don't think, "Gosh, Mom is mad at me for pulling her into the lake. I just wanted to see the ducks." Now, you can try this route if you like, but I find it doesn't work very well.
I always train my dogs with the gentle leader. This gives me complete control over my dog, no matter how big they are. They can't pull me, they can't drag me and they can't lunge at people or dogs. And, when they heel and walk right at my knee, where I want them, I give them treats. If they try to pull away, I gently correct this, pull them back to my knee, saying "Heel" and when they do, I give them a treat.
Third Item you Need to Train.
Patience. Yes, you might have to go out and buy some. Joking, good luck with that. Dogs need to know they're not in trouble. If you get agitated, they will sense that and think they're in trouble for something. They don't understand what you're asking of them. So, why get agitated? Frustrated?
Think about when you were new at something, like say, jump roping, or when you learned to ride a bike. If your parents started just yelling at you because you weren't getting it, do you think you would have continued with that? Probably not. You'd be scared, especially if they hit you because you weren't getting it.
My husband, I'll admit, has no patience with dogs. His thing is, if they're not listening, smack them on the butt with the end of the leash. No babe. First off, the dog isn't like us and thinking clearly, "I hope I make Dad mad today. I'm going to ignore him for a while!" They're reactive. And, if they don't know what you're asking them to do, why get mad at them? You have to teach them our language first. Which comes to the final item you need.
Terminology.
You need to know the commands you're trying to teach your dogs. If you want to come up with your own language, fine. Do it. But if you're going to teach your dog to sit, then teach them to Sit. Don't expect them to know Sit if you're teaching them "On your butt" and then switch to Sit.
Wait, what? That's exactly what your dog is saying when they look around confused. This may sound like common sense, but it's really not to all people trying to train their dogs.
Some common confusion that I hear, and this is often, is the confusion between Down and Off. Two very different meanings when it comes to my dogs. Down means to lie down. Off, means to get off of whatever you're on, like other people's furniture. So, when someone gets mad at my dogs when they jump on their couch and they say Down, they get mad when my dogs lie down. "Don't you mean, Off?" And my dogs will jump down from the couch.
I always want to say, "Ask me next time please."
Final Words on Training with the Right Tools.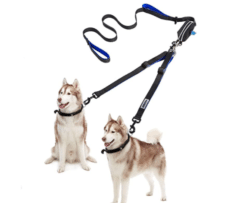 Hopefully you have a better sense of important things to have on hand now. And, hopefully before you start the training process. Muse is pretty new to our house. In the beginning, she was simply timid and followed me everywhere. However, now that she knows she's home and with her new Dog Mom, she's exploring more. This means, she's coming out of her shell and showing me some things that I need to work on.
I haven't begun her training and socializing yet, because I'm waiting on the Gentle Leader that's specific for her. I know not to start her regime until I have that on hand. I would never try to train my dog without the right tools first. Then, when I get to the training sessions of her and Atlas together, I already have the proper leash on hand for them for that as well.
The double leash. I'll need this, with both of the gentle leads to train them to be in unison when we walk. Right now, Atlas sticks to a side, but Muse is all over the place. So, get the tools, get the terms down and get some patience. Because training any dog requires all of this first.
What other tools do you recommend for training your dogs? Share with us!
Please follow and like us: