Product: Party Hats for Dogs
Price: Only $7-$9!
Where to Buy: Bitch New York
Rating: A 10! Duh!
Party Hats for Dogs.
I didn't know such a thing existed until today! But count me in! Can you imagine a party hat on your dog? And, you can enjoy these during multiple celebrations. Birthdays, not just your dogs, but yours, your kids, your friends! The birthday celebration time is endless!
Also, imagine during New Years Eve. There you are, champagne in hand, in a room full of family and friends. Watching the ball drop. Your furry baby is right next to you, strutting their new Party Hat! I love it….too cute!
Let's not forget Halloween either! Who says your dog has to go as a Taco Dog? Or a Hot Dog? Let's celebrate here, shall we? I say, lets all buy party hats for dogs and dress them up in those!
So Many Occasions, So Little Time.
I think, that with all the reasons to buy one of these party hats for dogs, we all just have to get one and start a new trend on Tik Tok. I mean, who doesn't want one of these and shoot all the cute videos of our dogs wearing them.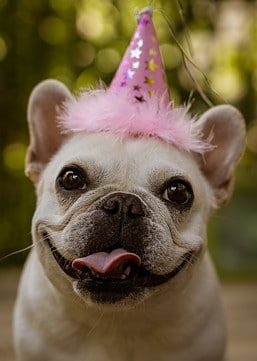 And any dog would look cute in these. Small dogs, big dogs, let's not discriminate here! I'm thinking the blue one for Atlas and the red one for Muse. Besides, Atlas looks too cute in blue. Muse? She was born to wear red!
Different Options – Party Hats for Dogs.
There are eight different options to choose from.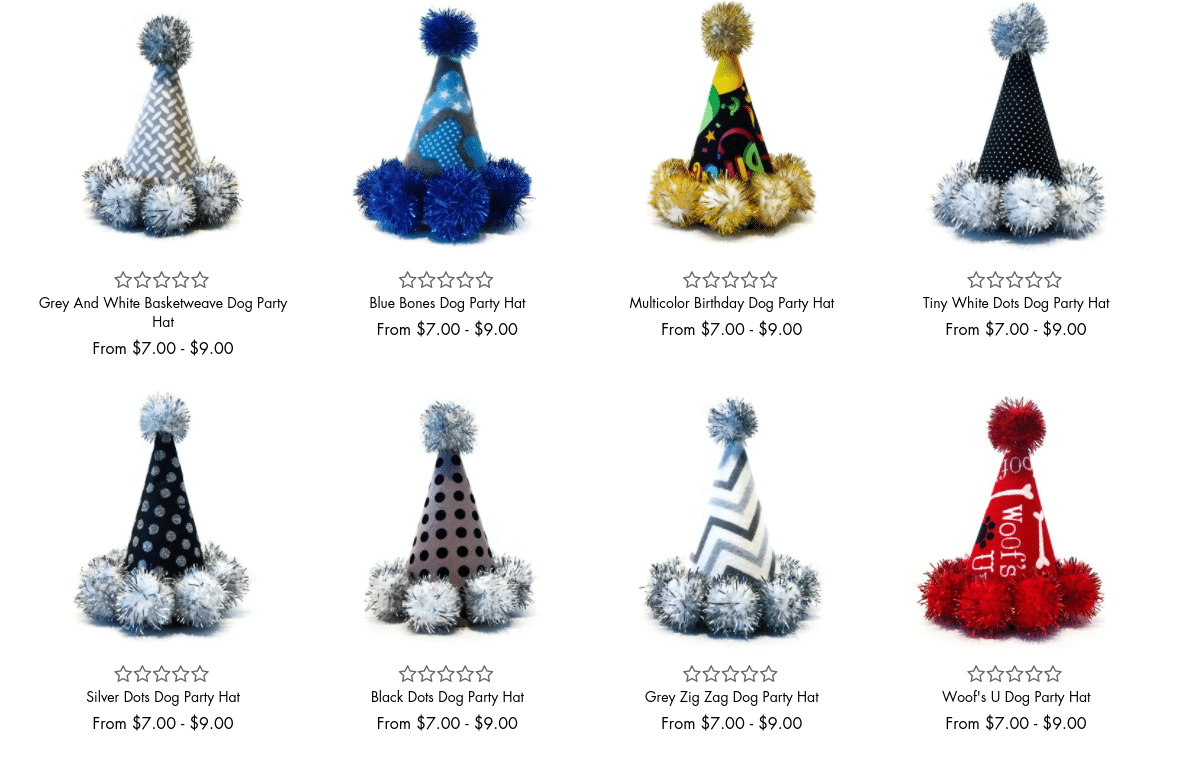 I love the Blue Bones and the Woof's U the best. Only because I'm biased to my dogs of course and I'm thinking, these will look great on them! I imagine no matter the occasion and the people over at my house for those occasions, they'll be the life of the party! "Oh my, how cute! Where did you get that hat for your dog?"
I can just hear it now.
The Kids Will Love Them!
For your next kids birthday party, be sure to have these hats for your dogs, too. Your kids will love the new celebration hat, and of course, they'll match all the kids in their birthday hats! The fun will never end. That is, until your furry baby crawls to their comfy bed to sleep. Then you'll know, the party animal is tuckered out.
To get yours today, click here. Don't forget, if you're a new shopper with Bitch New York, you save 15% on your first purchase.
Sign up for the newsletter and be the first to know about all of their new items and sales.
Hurry up before they're gone!
Please follow and like us: